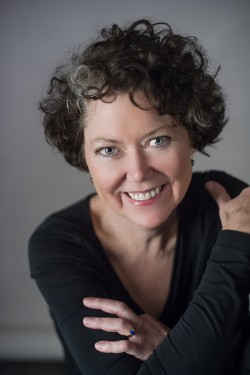 Teresa Jordan is an artist, author, and storyteller who grew up in a house full of books on an isolated ranch in Wyoming. The love of learning she acquired in the local one-room school carried her to Yale and into a lifetime of inquiry.
Her books include the memoir Riding the White Horse Home and two illustrated journals, Fieldnotes from Yosemite: Apprentice to Place, and Field Notes from the Grand Canyon: Raging River, Quiet Mind. Her first book, Cowgirls: Women of the American West, was one of the earliest books to give voice to contemporary women working on the land. Her newest book is The Year of Living Virtuously, Weekends Off, inspired by Benjamin Franklin's list of thirteen virtues and the seven deadly sins. It was awarded the Eric Hoffer Grand Prize, the Utah Book Award and the da Vinci Eye Award for Cover Art, and is being translated into both Hindi and Korean.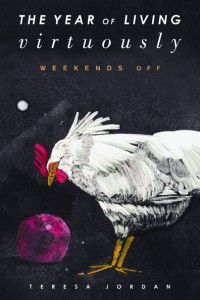 Teresa's artwork is featured on the cover of The Year of Living Virtuously (Weekends Off)  and as illustrations throughout the book. She has had one- and two-woman shows at the University of Denver, the Lewis-Clark Center for the Arts and History in Lewistown, Idaho; the Ucross Foundation in Wyoming; and in Salt Lake City at both the Phillips Gallery and Finch Lane Gallery. She has exhibited in group shows across the Western states and is represented by Phillips Gallery, 444 E. 200 St., Salt Lake City, UT, (801) 364-8284.
With her husband, folklorist and public radio producer Hal Cannon, she created The Open Road, a series of radio features for Public Radio International's The Savvy Traveler. More recently, for venues ranging from the National Cowboy Poetry Gathering to the Conference on World Affairs, she has turned many of her "open road" experiences into stories, which she tells live on stage without notes in a storytelling tradition as old as Homer.
The recipient of several awards including a literary fellowship from the National Endowment of the Arts and the Western Heritage Award from the Cowboy Hall of Fame, Teresa lives in a historic pecan orchard in southern Utah where she and Hal raise a small band of Navajo Churro sheep..