Eight Seconds
By Teresa Jordan
[Authors note: I wrote this piece for Oregon Magazine way back in 1982 but it is still one of my favorite profile pieces. Nearly a quarter century has passed since then, and much in the world of rodeo has changed. Back then, pickups had eight-track players and cowboys used pay phones. Today, both technologies are essentially extinct. In 1982, when David Bothum hoped to become the World Champion Saddle Bronc Rider, the honor was worth something less than $100,000. The 2005 winner earned nearly three times that amount. But these are material facts. I suspect that the inner drive – something many feel as almost a spiritual calling – has stayed pretty much the same.]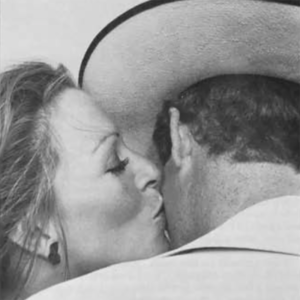 Everything a man could want, David Bothum has. A beautiful wife who adores him, and whom he in turn adores. The respect and friendship of his fellows. Two new cars, a handsome home. And the talent and perseverance, the ambition and guts, to put him among the best in his chosen profession.
David grew up around Silverton, Oregon and learned his trade from his uncles. He competed in high school rodeo and the amateur Northwest Rodeo Association before he cracked out in the Professional Rodeo Cowboys Association in 1973, at the age of eighteen.
Pee Wee Rodeo, Little Britches rodeo, Junior rodeo, high school rodeo, intercollegiate rodeo and a host of amateur associations feed into the Professional Rodeo Cowboys Association (PRCA). You make it into the PRCA and you're in with the big boys. The roughest competition in the world; the meanest, hardest bucking broncs and bulls; and the richest payout of all. Last year the PRCA divvied up close to $12 million among its 5,400 members, two million more than the year before. Each year, as rodeo's popularity increases, the prize money grows. Already, people buy more tickets to PRCA rodeo than to NFL football.
PRCA cowboys are professional athletes, the best in the rodeo world. David is among the best of the best. For each of the past four years, he has ranked in the top fifteen of nearly 2,000 PRCA saddle bronc riders, earning himself a berth at the National Finals Rodeo held each December in Oklahoma City. This year he ended the regular season with winnings of nearly $30,000, qualifying him for seventh place in the PRCA standings. He could win as much as an additional $42,000 at the Finals, enough to overtake those ahead of him in the standings. If he comes on hot, the world championship might be his.
What does it take to go head-to-head with a bronc? Oregon Magazine posed the question, and when David returned to Oregon not long ago for a long weekend of rest, relaxation and easy rodeoing, we tagged along. David was "up" – that is, slated to ride – at the Longview, Washington, rodeo, four hours west of his home in Hermiston, Oregon, Thursday and Saturday nights; and up in Newport, Washington, four hours north of Hermiston, on Friday and Sunday. We returned to Hermiston each night. "Easy rodeoing" means eight hours a day in a car instead of sixteen or twenty; one rodeo a day instead of two or three.
We traveled with David and his wife Cyd, and Joe Talburt, a bareback bronc rider from Roseburg, Oregon, and Eddie Bennet, a saddle bronc rider from Prineville. At the rodeos, we met Butch Knowles, David's closest friend and usual traveling partner. Butch, a bronc and bull rider from Heppner Oregon, ended last year in twelfth place in the saddle bronc standings, but this year he can't break out of a cold streak. He has decided to cut expenses by rodeoing close to home. For the first time in four years, he is not going down the road with David.
Miles and miles, several broncs and many stories later, we began to get an idea of what makes a bronc rider tick. It's a matter of the mind, the body, the beast and the soul.
The Mind
"You gotta just crave it!" David sits forward on the edge of the tweed recliner. His eyes narrow, his fists clench.
The intensity comes as a surprise. Just a few minutes before, he had stood at the kitchen counter, eating Trix from a mixing bowl. When he finished, he had bounded around the duplex, pointing out trophies, bronzes and buckles, explaining photographs of family and rodeo friends. Now and then he stopped to whisk Cyd, his wife of less than a year, off her feet in a bear hug. Freckle faced and sandy haired, he seemed playful and nonchalant, more like an aw-shucks sort of all-American boy than a driven athlete going for the World. "I kinda wanted to make the Finals," he said about his decision to rodeo full time four years ago. And, "I'd kinda like to win the world," about his hopes for the current year. But here, at last, is a glimmer of the drive that compels him.
In the chute, you sit down on a bronc, and you've come face to face with the eye of a tiger. That horse is going to blow out of there. You can't just wait to see what happens. You've got to psych yourself up. You've got to turn into an animal yourself. You've got to crave riding that horse, winning on that horse, more than anything else in the world."
No one puts more hours into his work but gets paid for less time on the job than a rodeo cowboy. When he is rodeoing hard, David may compete in ten or twelve rodeos a week, scattered over half a dozen states. Expenses – travel, lodging, food and entry fees – can easily exceed $1,500 a week. There are no contracts for rodeo competitors, no guaranteed paychecks at the end of the month. The only thing that David gets paid for are those eight-second rides on a bronc.
"You drive all night to a rodeo," he says, "and then you hang around, waiting for it to start. You're tired; it's easy to get distracted. But you only have eight seconds. You've got to make them count."
Just getting to a rodeo takes a lot of concentration. The PRCA sanctioned over 650 rodeos this year, scattered across forty-five states. That means that on any day, January through November, David is likely to have two, three, or in the height of the summer, half a dozen rodeos to choose from. His placement in world standings depends on total money won, so if he is rodeoing hard – going for the World – he must make as many rodeos as possible. And he has to make the biggest and the best rodeos, the ones where his chances of winning are the greatest, the ones with the biggest payouts.
"You learn how to travel. You learn the country – where to go, how long it's going to take you, which rodeos you can enter in the afternoon and still make it to another at night. You learn the airlines. You learn to sit in a car twelve to twenty-four hours at a stretch. The rule is, the more rodeos, the better."
Several times a day, David calls PROCOM, the PRCA's computerized central-entry system. It tells him what days he is up at which rodeos, and what broncs he will ride. When two rodeos conflict, he chooses between them on the basis of prize money or how good a bronc he has drawn. He constantly revises his schedule.
Add to that the physical strain of traveling several thousand miles a week – driving here, flying there, catching a ride here, picking up the car you left there, pushing, pushing, pushing, trying to make it on time. A lot vies for a cowboy's attention when he steps across his bronc. But if he is going to make it to the eight-second gun, he has to push everything else away.
There is a ritual, of course. It begins in the car as we near the rodeo. The music grows louder and faster. David sings more energetically into his diet-Pepsi can, which serves as both a microphone and spittoon. (David, living one fantasy as a rodeo cowboy, dreams of another – a life as a country-western star. With a tuneless voice reminiscent of Leo Kottke's, he better keep his day job.)
Soon, the theme from Rocky replaces country music on the tape deck. David is pounding on the steering wheel now with the beat of the music, stomping his left foot on the floor. But by the time we reach the rodeo grounds, he has only begun to "psych up."
"An hour before the rodeo," says David, "I'm more on edge. It's just like an alarm goes off. I go over my saddle, check my equipment, leather can stretch, break down. Just a little bit can make a difference.
"I halter my bronc, look him over. When they run him into the chute, I throw up my saddle. I wait to tighten the cinches until they call the saddle bronc riding. When I step over him, my mind better be in the right place."
"David is the best there is at getting his mind right," says Butch Knowles. "I've never seen a guy travel so hard and handle it so well. Watch him before a ride. He'll get to pacin' and pacin'. He raises his concentration to where he's thinking of nothing else. He is so consistent, year after year. He handles it all with so much ease."
The Body
A cowboy has to be in shape to travel as hard and relentlessly as he must if he hopes to win the World. David plays handball and tennis, runs sometimes, lifts weights. Yet, these activities are less regiment than play, a way to work off the endless energy that keeps him pacing even in the quiet hours at home.
This lack of self-consciousness about exercise extends to food. The drive from Hermiston to Longview, Washington, usually takes four hours, but today we have plenty of time and there is no need to push it. We stop often, first for doughnuts (and a game of Pac Man), then for Doritos (and Space Invaders) and now, after a third stop, we have refueled with submarine sandwiches and fresh diet-Pepsis.
"I don't usually eat this much, " said David earlier as he polished off his third doughnut, "but I went pretty hard last week, dropped a few pounds. Seems right now I'm always hungry. Other times, I've got to watch it."
Last week, David had ridden in Salt Lake City, Utah; Ogden, Utah; Rock Springs, Wyoming; Manhattan Kansas; Cheyenne, Wyoming; Camdenton, Missouri; Cheyenne again; Prescott, Arizona; Helena, Montana; Cheyenne a third time; and finally, Louisville, Colorado, before heading back to Hermiston. A long, hard week, but at the end of it he had close to $7,000 padding his pockets. Enough to make anyone lose a few pounds, then gleefully eat them all back again.
But that's the way the body is supposed to work, after all – eat when you're hungry and stop when you're full. Junk food fuels life in the fast lane, and thought it may come as a surprise in the midst of modern consciousness about health and nutrition, without McDonalds and 7-Elevens, a cowboy could starve. Rodeo wisdom holds that vitamins will fix any damage junk food can do, and David enjoys a raging good health – born, no doubt of the simple desire to feel good.
Not that rodeo athletes ignore their bodies. Just the opposite. They require the same leanness of body that they do of mind. A cowboy who lets himself get soft, who drinks too much, or who "lets his belly get ahead of his bronc riding" earns the greatest scorn. But if you are champion material, this physical edge should come not as a matter or regimented discipline, but as a natural, self-regulating mechanism in a highly tuned machine.
Injuries are the nemesis of every cowboy. If you can't ride, you can't win, and every dollar you don't win leaves you that much further behind in the standings. Most rodeo athletes ride through all but the severest injuries. David considers his career "injury free," but he has competed with a broken ankle, a broken toe, a torn knee and separated ribs.
But danger is part of the game. So is death. The first year David hauled hard to make the finals, 1977, his traveling partner, Mick Whitely, died beneath a bull at Englewood, Colorado. The death touched David deeply, made him ride all the harder. "We shared the goal of making the Finals," he says about Mick. "I knew how much he wanted to make it, and that just made me want to get there more."
The Beast
"Sorry to be in such a bad mood. It's just that I hate to lose."
"Lose? But you scored 72 points. You're tied for second."
It is 2:00 a.m. and we are tearing though the darkness down Interstate-5, heading home to Hermiston from the Newport, Washington rodeo. Cyd sleeps in the back seat of the Honda Accord while David drives. No one has spoken for a long time. Now, as Conway and Loretta pine away on the tape deck, we are about to learn a lesson about rodeo, about winning and losing and how to play the game.
"Nah, I lost. The horse beat me. She scored more points than I did. She got the jump on me and I should have got the jump on her. I rode her better when I was nothing but a rangy kid than I did tonight."
David had come out on Widowmaker, and it should have been a whale of a bronc ride. Widowmaker is a National Finals horse – that is, chosen by the cowboys as among the toughest broncs around. A big sorrel mare, she is a hard and showy bucker. David had made money on her before, and he had intended to make more tonight.
But when Widowmaker burst out of the chute, she knocked David against the gate. Thrown off balance, he never totally recovered. Widowmaker bucked like a demon, but David never "tapped" with her, never fell into perfect rhythm. It wasn't a good ride.
Two judges score bucking events. Each awards up to 25 points for how well the cowboy rides and up to 25 points for how hard the animal bucks. One hundred would be a perfect score. Tonight, each judge had awarded the bronc 19 points and David only 17, for a total of 72.
"When I do anything, I like to give 110 percent. I do less than that, I'm mad. Even when I place, if I did less than my best, I'm mad."
David is mad tonight, but not at Widowmaker, and not at not placing first. David is mad at himself.
The essence of any world-class competition is winning, and rodeo cowboys are great competitors. But for them, the competition is not man against man, not even man against beast. Ultimately, it is man against himself.
Broncs and bronc riders are not adversaries so much as they are partners. High scores come from good rides on good horses, and a cowboy wants a mount that tests him, pushes him to the limits, lets him show his stuff and look good.
"Broncs, I get a kick out of them," says David. "They have a personality. They get geared up just like the cowboys. They want to get the punch on you just like you want to get the punch on them, and most just love to buck."
For every great bucking animal, there are a dozen good ones, and for every good one, a dozen "bloops" or "mediocres." In no other competitive enterprise except poker does the "luck of the draw" weigh so heavily as it does in rodeo. Your mount is half your score.
Here again, attitude can make or break you. "You have to know you can win," says David, "or you're not going to. I used to think if I didn't draw good, there was just no help. But now that I have more confidence, I find I can get 74 out of a 64 horse."
Seventy-four is a respectable score. Combine it with something in the 80s – a score a good rider can earn on a good bronc — and you'll probably earn a place in the average. Sometimes, though, a cowboy's luck turns stone cold. This happened to Butch Knowles, David's traveling "pard." Butch finished last year ranked twelfth in the world. This year, Butch earned less than $800 for the whole month of July, a period with such rich rodeos it is known as the "cowboy's Christmas." "I just kept drawing those sorry horses," he recalls. He decided to quit spending $1,500 a week in pursuit of a spot at the Finals and rodeo close to home, try to end the year in the black if possible.
A cold streak can hit at any time. The only that can break it is to draw a good mount and ride it. For this reason, cowboys respect great broncs and bulls as much as they respect each other. Not surprisingly, they talk about the animals in almost human terms. A promising young bull is "a great natural athlete"; a dependably hard-twisting bronc has "got a lot of try."
Rodeo animals are canonized as much as the men who ride them. The great saddle bronc, Descent, and Oscar, the legendary bull, today munch retirement hay from comfortable pens at the PRCA's Hall of Champions in Colorado Springs. The talk about immortal rough-stock riders like Casey Tibbs, Jim Shoulders and Larry Mahan invariably turns to praise for Midnight, Come Apart and I Be Dam.
Mythological pairings hold the strongest grip on a cowboy's memory. Yakima Cannutt's two rides on Tipperary at Belle Fourche, South Dakota, back in the twenties. Harry Knight on Five Minutes to Midnight at Fort Worth in the thirties. Mel Hyland on Reckless Red at Cheyenne in the late sixties. It's that dream, the pairing of the most brutish of beasts with the best of beast-tamers, that must play in the mind, those long hours on the road.
The Soul
"Watch him, he'll turn back two jumps out of the chute."
"She's bad to bolt to the right. I'll step out there and haze her so she'll buck straight."
"That one needs a lot of rein. I'd give him X plus two [an average rein plus two inches] or he'll catapult you outta there like you'd signed up for an Apollo mission."
We are at the Longview rodeo for the last performance and David, as usual, is behind the chutes, surrounded by cowboys talking broncs. The information they give each other is vital. If you've never ridden a particular horse before, knowledge of its traits will help.
As each cowboy mounts his bronc or bull, his buddies surround him. They check his cinch, his grip on his bull rope or rein, the placement of his feet. They lean over the chute to grab him should his mount rear back or try to bash him against the side. The encouragement, the last minute advice, the elation shared by all after a good ride — these are more like rampant team spirit than feelings held among men in eager competition against each other.
As a breed, rodeo cowboys seem a gregarious lot. The help they offer one another is real, and their fraternity will bond them long after the day they hang up their spurs. But perhaps their team spirit exits precisely because there is no team. One cowboy can help another, even his toughest competitor, because in the end that help won't matter very much. Only one man seats that bronc when the chute gate swings open. No one can give him courage if he's scared, self-confidence if he's wary or a better draw if his luck has turned cold. In his soul, the rodeo cowboy is a lonely man, his sport a lonely sport.
David and Butch have a legendary partnership. "Divorces" between those who haul together down the road are common. David and Butch, after three years, have never had an argument.
"Never?"
"Well, one time we had an argument," admits Butch. "Wasn't really an argument at all, just some bad air between us for a moment. We had been hauling hard, driving all the way, Eugene to Vernal, Utah, back to Eugene, on to Prineville, and then we stomped the pedal down all the way up to the Calgary Stampede [in Canada]. We were driving home after that, just beat tired. I had the car on cruise control and it was pinging just a little.
"Now, David loves his cars. He's trying to sleep and this car was pinging. He reached down, put his hand on the foot feed to take off the cruise control. I kicked his hand away. This happened a time or two. Finally I said, 'Dave, you want to drive, I'll pull over.'
"'Fine," he said. 'I'll drive.' Well, I kept driving and Dave went back to sleep."
"That's it? That's the only fight you've had hauling together for three years?"
"Yeah, that's it. That's as bad as it's got."
Theirs is a once-in-a-lifetime friendship. Yet even inside it, they are both lonely men. They've chosen a lonely profession. Nothing David can do will pull Butch out of his cold streak. Butch wants to watch Dave in his success, but he can't afford to tag along.
For this final performance at Longview, David has drawn a good one – H Bar B, a National Finals horse, one of the best in the Christensen Brothers Rodeo Company string. Butch hasn't drawn much of a bronc, but for his bull he has drawn Oscar II. The son of Oscar, Oscar II is a legend himself. The last time he was ridden was two years ago at the National Finals Rodeo. Since then he has bucked down over a hundred men. A cowboy wants to draw a rough one, it's true, but Oscar has a reputation of being damn near impossible. Not a great prospect when you've been cold as ice on an axe for the past six weeks.
Rodeo producers have a good sense of drama, and they like to leave the best for last. In the riding events, the most exciting pairings tonight are definitely David and H Bar B, and Butch and Oscar II. David will be the last out in the saddle bronc riding, held halfway through the rodeo. Bull riding, the most dangerous event, always comes last. Tonight Butch and Oscar will wrap up the night.
Except for last night's ride on Widowmaker, David has been hot lately. He has ridden H Bar B before, and he can hardly wait to come out on him tonight. As his time draws near, he grows quieter, paces faster.
H Bar B is saddled now, the cinch drawn tight. David climbs the chute and steps across. He takes his seat, finds his stirrups, checks his rein. A final pull on his hat, a nod. The gate swings open and H Bar B explodes.
From the first, David is tapped. Each time H Bar B's front feet hit the ground, David's spurs are at its shoulders. When the horse comes up, David spurs back to the cantle. David is quick footed, has "snap" to his feet. He bonds so completely with the horse, the ride looks easy. Yet H Bar B seems to leap higher each jump, crash harder to the ground.
A good bronc ride grabs you in the gut and won't let go. It blends grace with danger, courage with skill, power with theintricacy of dance. By the time the gun sounds for H Bar B and David, the crowd is on its feet. The judges concur. They award a 78, the night's highest score.
David hardly retries his saddle before he is back with Butch, helping him prepare for his ride on Oscar II. Where David grows quiet before he rides, Butch usually talks and jokes. Tonight, he is uncharacteristically quiet. And, instead of one of the dressy western shits he usually wears to compete, Butch has on a plaid denim work shirt.
"I'm just being realistic," he responds to a jibe. "Chances are I'm going to get trounced tonight. I might as well wear something that won't tear quite so easy."
Minutes seem to drag into hours, but the time finally comes. Butch rosins his glove, tightens his bull rope, sits down on Oscar II and takes his grip. At his nod, the gate swings open, the countdown to eternity begins.
Eight: Oscar bursts out of the chute and hits hard. He is quick and powerful.
Seven: Oscar twists back and forth, seems nearly to break in the middle. Butch appears to be right with him, but it's too early to tell
Six: A bull rider uses his free arm for balance, throwing it forward or back to counter the bull's activity. Butch has practiced these moves in his head a thousand times. They must come automatically. There is no time to think.
Five: Oscar is bucking and twisting harder than ever. His quickness and pounding strength seem impossible to follow, yet Butch is still with him.
Four: Butch has been unaware of any sensation except the blind instinct that keeps him glued to Oscar II. Now, as he begins to sense that he may make it to the gun, he hears David's voice above the crowd.
Three: Time lengthens, condenses, distorts. Butch might have been on Oscar for an hour by now, or for only a fraction of a second. The roar of the crowd comes from everywhere, almost like the groan of an animal. Oscar bucks harder than ever.
Two: no one in the Longview rodeo grounds remains seated. Screaming, arms raised, feet stomping, each and every one of the crowd cheers for Butch, and Butch is still with Oscar.
One: the blast of the gun is like the voice of God and the crowd goes wild. Butch dismounts safely and is immediately swept up by David and a host of other cowboys. The crowd can't quit screaming. When the judges' score are tallied – a 92! – The crowd screams louder. Ninety-two on Oscar II. Only a handful of cowboys have ever received such a high score. Now, one of them is Butch Knowles.
What makes a champion when it comes to riding broncs? For starters, a mind in the right place, a body in good condition, a beast that bucks hard and a soul that keeps coming back for more. It takes developing the athletic ability to take advantage of a hot streak, the stamina and stubbornness to ride out an old one. It takes loving what you do and doing what you love. It takes striving for perfection: a perfection that, in the end, is as simple, as exhilarating, as riding H Bar B the night your buddy rides Oscar.
©1982, 2006 by Teresa Jordan